Department of Neurology
Clinical Multiple Sclerosis Fellowship Training
The UW Medicine MS Center offers an excellent learning environment for fellows pursuing subspecialty training in the highly dynamic field of MS and other neuro-immunologic disorders. Our one-year Clinical MS Fellowship is designed to provide in-depth training in the diagnosis, evaluation, and comprehensive management of individuals with MS and related disorders.
Our strong commitment towards the education of MS clinicians is evidenced by a 20-year history of clinical MS fellowship training – more specifically, by the successful and productive careers of former trainees caring for people with MS in the academic and private setting across several states.
Our faculty is committed to the success of our fellows providing a rich learning experience, and ultimately the skills, knowledge, expertise and tools for them to become confident, independent MS clinicians. The UW MS Clinical Fellowship provides the educational framework for fellows to thrive. Clinical and academic elements of the fellowship training will be tailored towards the fellows' individual educational objectives and career goals.
Training Sites
The primary training site is the UW Medicine MS Center recognized for its multidisciplinary care model and where MS-specialized providers from neurology, neuro-ophthalmology, rehabilitation medicine and rehabilitation psychology are co-located in a single location.
As a designated "Center for comprehensive MS Care" site (Comprehensive Care | National MS Society), it has repeatedly received UW Patient Satisfaction awards and in 2022 the "Excellence in MS Care Award" by the National MS Society.
Fellows will be integrated into our multidisciplinary care model and will work directly with our 5 fellowship-trained neurologists equally committed to MS care and MS education. Fellows will be trained in accurate diagnosis, acute and longitudinal management of MS and other neuro-immunologic disorders. During their fellowship training, fellows will be guided to become experts in management of this complex patient cohort. To experience the full breath of assessment and MS management, fellows will work collaboratively, and at times individually for 1:1 clinical teaching, with our neuro-ophthalmologist, our physiatrists and our rehabilitation psychologists. Additional ancillary specialists, such as a vocational counselor, are integrated into our care team. Our clinical pharmacist specialized in MS is an additional resource to our fellows and our clinical team. The on-site infusion suite allows to gain experience with all infusible agents used in this cohort.
Our faculty is very committed to MS education. As one example, the UW Medicine MS Center piloted "ECHO MS" in collaboration with the NMSS to reduce care barriers for those living with MS. This innovative CME program is now offered nationally by 4 different academic institutions, one of which is the UW Medicine MS Center (ECHO MS | National MS Society).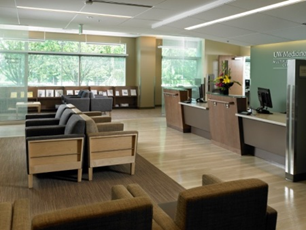 Partnerships with the Veteran Affair MS Center of Excellence and Seattle Children's Hospital will expand the learning experiences with exposure to these unique cohorts. Here fellows will be exposed to e.g. the presentations and experiences of childhood-onset MS and some MS mimics more prevalent in this age group.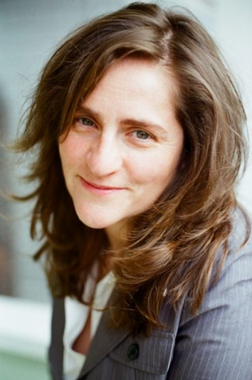 Core Teaching Faculty
Annette Wundes, M.D.
Program Director UW MS Fellowship
Medical Director Neurology UW Medicine MS Center
Professor of Neurology
Adjunct Professor of Rehabilitation Medicine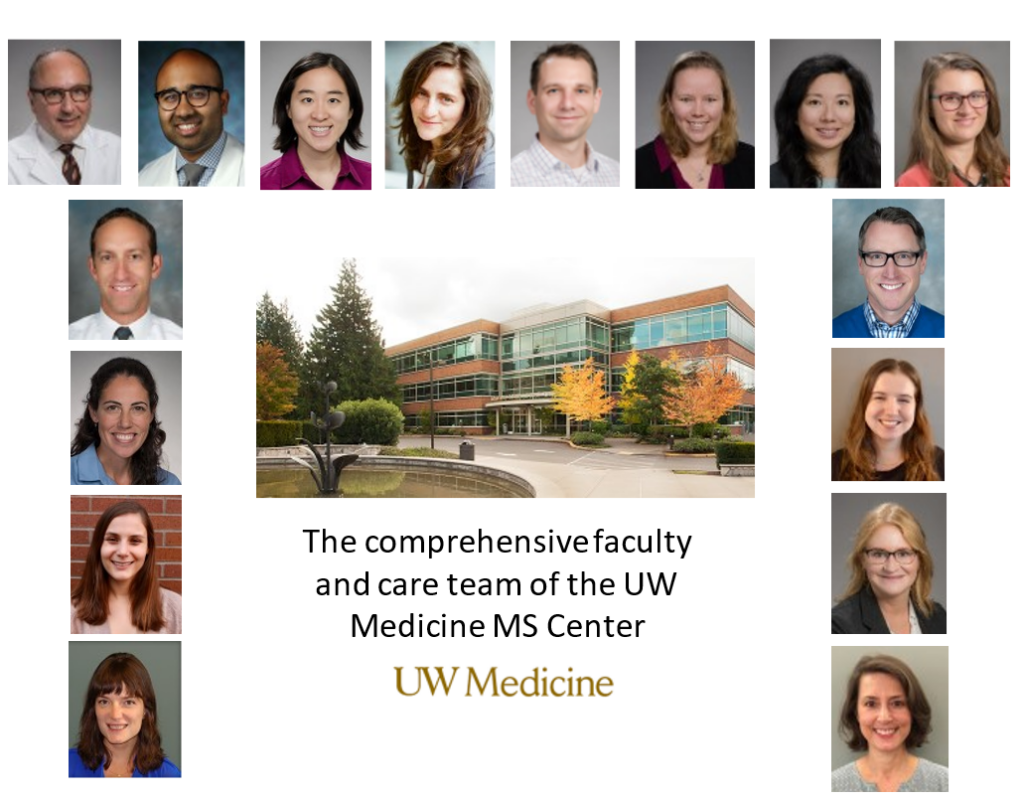 The UW Medicine MS Center's neurologists:
Gloria von Geldern, MD, FAAN
Shuvro Roy, MD
Michael Persenaire, MD
Yujie Wang, MD
Annette Wundes, MD
Eugene May, MD – neuro-ophthalmologist
Veteran Affair MS Center of Excellence
Seattle Children's Hospital
Didactic Time and Clinical Research
Fellows will be provided protected time for didactics, for leadership training and scholarly activities in collaboration with our faculty. Fellows will be integrated into our clinical trial program for exposure to clinical research.
Application Process
We are currently accepting applications for the 2025-2026 fellowship.
We will be participating in the inaugural Neuroimmunology Fellowship Match facilitated by SF Match and sponsored by ACTRIMS. All applicants interested in our program must apply through this portal.
We ask that you provide a cover letter outlining your career goals and interest in pursuing our Clinical MS Fellowship, a minimum of three letters of recommendation and a copy of your CV. Candidates must hold an MD or equivalent, be board-eligible in neurology, and be eligible for a Washington State medical license.
For additional information please see the ACTRIMS website and SF Match website with timetable of key dates/deadlines
Our Graduates
The best testimony for any program is the success of its trainees. We are very proud of our graduates!
Former fellows hold clinical and leadership positions across the country. All have rewarding careers and bring their skills, knowledge and expertise to improve the lives of people living with MS and related disorders. Several have established or expanded clinical MS services at their institutions. We are thrilled to see them thrive in their careers.
Here the list of former and current fellows since Dr. Wundes became program director in 2014:
2014-2015: Marie-Sarah Gagne Brosseau MD, Sherbrooke University, Quebec, Canada
MS neurologist: Clinical MS care, medical education, research
2014-2015: Lucas McCarthy MD, Virginia Mason, Seattle, WA
Medical Director MS Center; Clinical MS care, education, research
Chair Regional MS Summit 2020-2021, Co-chair 2018-2019
AAN Registry Subcommittee
2016-2017: Michael Persenaire MD, UW Medicine MS Center, Seattle, WA
MS and cognitive neurology care and medical education (dual FS / faculty position)
Best Teacher Award UW Neurology 2020
2017-2018: Lakshman Arcot Jayagopal MD, University of Nebraska, Omaha, NE
MS neurologist: Clinical care, education, research
Assistant Program Director, UN Neurology Residency Program
2018-2019: Ye Hu MS, Virginia Mason, Seattle, WA
MS/General Neurologist: Clinical MS care
2019-2020: Neda Zarghami Esfahani MD, MS Center Kaiser Permanente
Washington, Seattle
Medical Director MS Center, Clinical MS care
Awarded NMSS "Center for Comprehensive Care" designation in 2022
"40 under 40 Award", Puget Sound Business Journal in 2022
NMSS Board of Trustees, Greater Northwest Chapter
2020-2021: Dev Metha DO, New York Presbyterian Queens, NY
MS/Headache Neurologist: Clinical MS care (2019-2020 Mayo Headache FS)
2021-2022: Sargon Bet-Shlimon MD, Valley Medical Center, Renton, WA
MS Neurologist: Clinical MS care
2022-2023: Evan Luxenberg MD, Kaiser Permanente,
San Rafael, CA
MS Neurologist: Clinical MS care
2023-2024: Divya Arya MD, current UW Clinical MS fellow