Department of Neurology
Vascular Neurology Fellowship
January 2023, we have officially been approved for a 4th fellow and are ACTIVELY RECRUITING for an applicant to start in July 2023. If interested, please send your application materials (as outlined below) directly to our program coordinator, Anthony Crookes at neurofellowship@uw.edu
---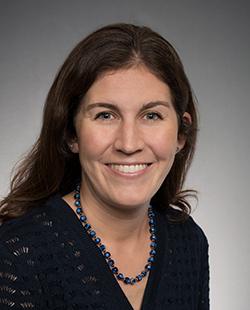 The Vascular Neurology Fellowship is one-year ACGME approved program. There are four positions each year. Clinical training is based at Harborview Medical Center, a  dynamic county hospital that is also a Joint Commission certified Comprehensive Stroke Center and level 1 Trauma Center caring for approximately 800 ischemic and hemorrhagic stroke patients each year. In addition to the intensive vascular neurology training offered, there are rotations in neuroradiology, neurosonology and neurocritical care. Call is taken with the acute stroke interventional team and includes video telestroke. There are numerous opportunities to participate in research and fellows are encouraged with faculty support to submit abstracts to the International Stroke Conference. At the end of one year of training, the trainee will be eligible to sit for the Vascular Neurology subspecialty board certification examination. Those trainees interested in research or an academic career will be encouraged to apply for external (AAN, ASA, NIH) research fellowship funding.
---
Interviews for our July 1, 2024-2025 fellowship will be held:
Early 2023
---
Stroke Clinic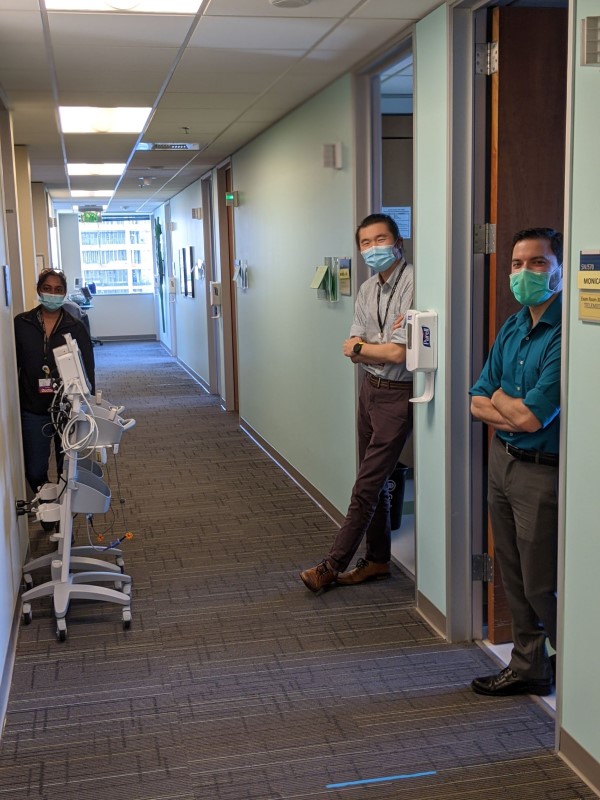 Fellows have the opportunity to care for outpatient vascular neurology patients in two half-day clinics each week. The clinic is staffed by vascular neurology attendings and provides an opportunity for continuity of care and for managing chronic neurovascular conditions such as moya-moya syndrome and CADASIL. In addition, fellows have the unique opportunity to spend some time in clinic at Seattle Children's Hospital under the mentorship of our pediatric vascular neurology expert, Dr. Amlie-Lefond.
---
Conferences
Monday stroke webinar (topics from the prior year include International Stroke Conference, NIH Stroke Net Grand Rounds, World Stroke Organization, and more).
Monday monthly Vascular Neurology/Neuro-Critical Care Research Works in Progress meeting
Wednesday noon Neurology Lecture Series (including a monthly stroke lecture and visiting stroke faculty annual lecture)
Thursday afternoon Neurology Grand Rounds
Friday afternoon stroke didactics followed by a multi-disciplinary stroke clinical conference (discussion of interventions and challenging or interesting cases of the week)
In addition, fellows are encouraged to attend the International Stroke Conference as well as other national conferences, especially if presenting research.
Teaching opportunities for fellows abound – fellows participate in the Neurology Lecture Series and lead various medical student and resident didactics throughout the year.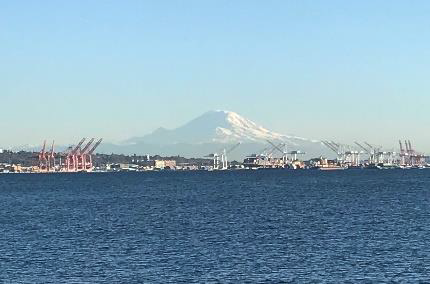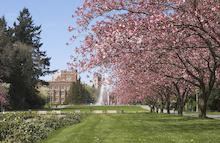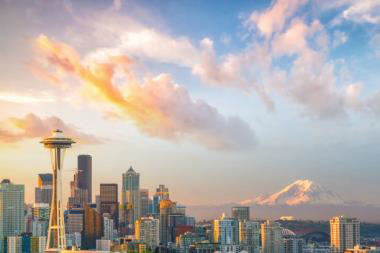 ---
How to Apply
Our program participates in the NRMP Match using ERAS for Fellowship Positions. Please upload your C.V., 3 letters of recommendation including a letter from your current program director, a personal statement, and your USMLE Scores into the ERAS program. Applications will be reviewed starting December and interviews will follow.
Prior to appointment in the program, fellows must have successfully completed an ACGME-accredited program in neurology, child neurology, neurodevelopment disabilities, or a program in one of these specialties that is located in Canada and accredited by the Royal College of Physicians and Surgeons of Canada.The University of Washington is building a culturally diverse faculty and strongly encourages applications from female and minority candidates. The University of Washington is an affirmative action, equal opportunity employer.
---
To Apply
All applications are submitted through the Electronic Residency Applicator Service (ERAS). Information regarding ERAS can be found on National Residency Matching Program (NRMP). Interviews will be conducted in early 2023.
For any questions or to submit additional materials for your application please contact our Program Coordinator, Anthony Crookes, at neurofellowship@uw.edu.
---
Core Fellowship Team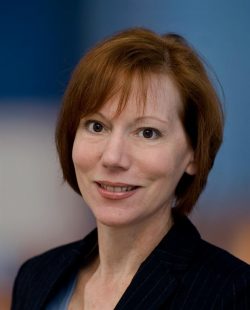 Catherine Amlie-Lefond, M.D.
Dr. Amlie-Lefond is the Director of the Pediatric Vascular Neurology program at Seattle Children's Hospital and a Professor of Neurology.
Special Clinical and/or Research Interests:
Pediatric stroke, acute treatment of stroke, cerebrovasculopathy and cerebral vascular malformations
---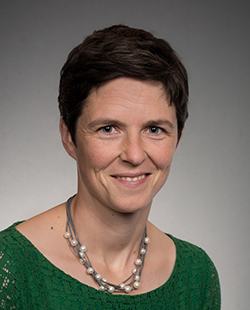 Claire Creutzfeldt, M.D.
Dr. Creutzfeldt is a neurologist at Harborview Medical Center and an Associate Professor of Neurology.
Special Clinical and/or Research Interests:
Neuro-palliative care, especially for patients with severe acute brain injury.
---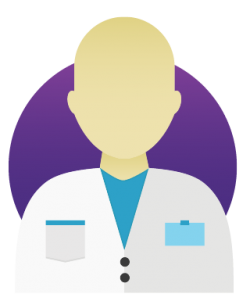 Rizwan Kalani, M.D.
Dr. Kalani is an Assistant Professor of Neurology.
Special Clinical and/or Research Interests:
Lipids and cerebrovascular disease, stroke epidemiology and population-based approaches to stroke prevention in low-and middle-income countries.
---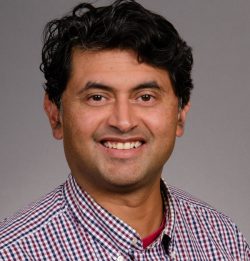 Sandeep Khot, M.D., M.P.H.
Dr. Khot is the Director of the HMC Consult Service and an Associate Professor of Neurology.
Research Interests:
Dr. Khot conducts clinical research on the relationship between sleep apnea and stroke, notably assessing stroke recovery with the treatment of sleep apnea with continuous positive airway pressure (CPAP). Other research includes cardiac arrest, carotid dissection, intracranial atherosclerosis, giant cell arteritis, and stroke.
Clinical Interests:
Care of hospitalized patients with neurologic disease.
---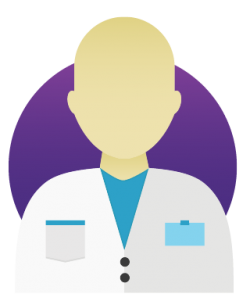 Will Longstreth, M.D.
Dr. Longstreth is the chief of Neurology at Harborview Medical Center, Professor of Neurology, and an Adjunct Professor of General Internal Medicine, Epidemiology, and Medicine.
Clinical and/or Research Interests:
Cerebrovascular disease and epidemiology.
---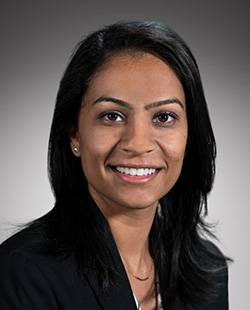 Malveeka Sharma, M.D., M.P.H.
Dr. Sharma is an Assistant Professor of Neurology.
Clinical and/or Research Interests:
Global health in neurology, medical education, and sustainable health care development.
---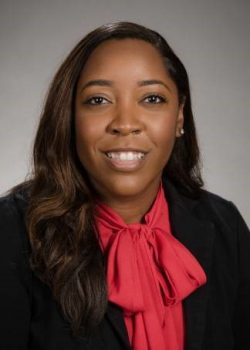 Breana Taylor, M.D.
Dr. Taylor is an Acting Assistant Professor of Neurology.
Special Clinical and/or Research Interests:
Medical education and neuro-palliative care
---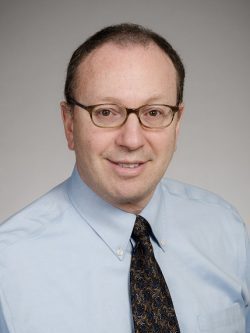 David Tirschwell, M.D., M.Sc.
Dr. Tirschwell is the Medical Director of Comprehensive Stroke Care at the UW Medicine Stroke Center at HMC and a Professor of Neurology.
Research Interests:
Intracerebral hemorrhage, stroke epidemiology, quality of care, clinical trials and outcomes of stroke patients.
---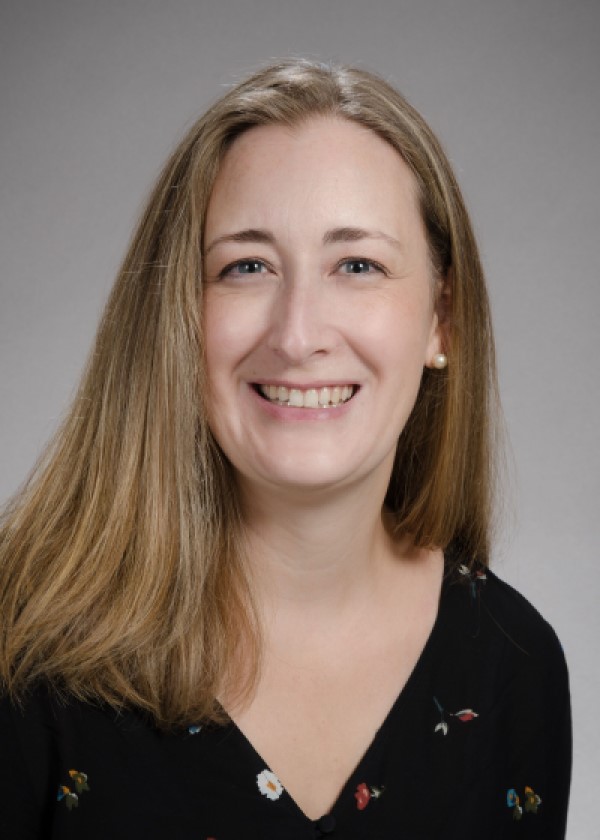 Natlie Weathered, MD, MS
Dr. Weathered is the Program Director of the Neurology Residency Program and a Clinical Assistant Professor of Neurology.
---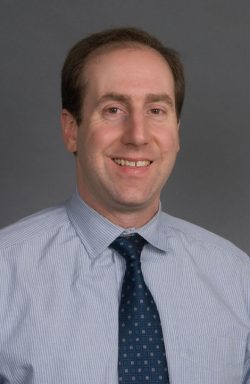 Jonathan Weinstein, M.D., Ph.D.
Dr. Weinstein is an Associate Professor of Neurology and an Adjunct Associate Professor of Neurological Surgery.
Special Clinical Interests:
CNS Vasculopathies, neurovascular leukoencephalopathies
Special Research Interests:
Basic and translational work on the neuroimmune responses in both acute stroke and in ischemic preconditioning.
Dr. Weinstein's Research Laboratory: https://neurology.uw.edu/research/weinstein-lab/research.html
Ryan Kiser, M.D.
Dr. Kiser is an Acting Assistant Professor of Neurology.
---
Fellows also work extensively with our neuro-interventionalists, neurocritical care, neuroradiology, and neurosonology faculty, among others.
---
Current Fellows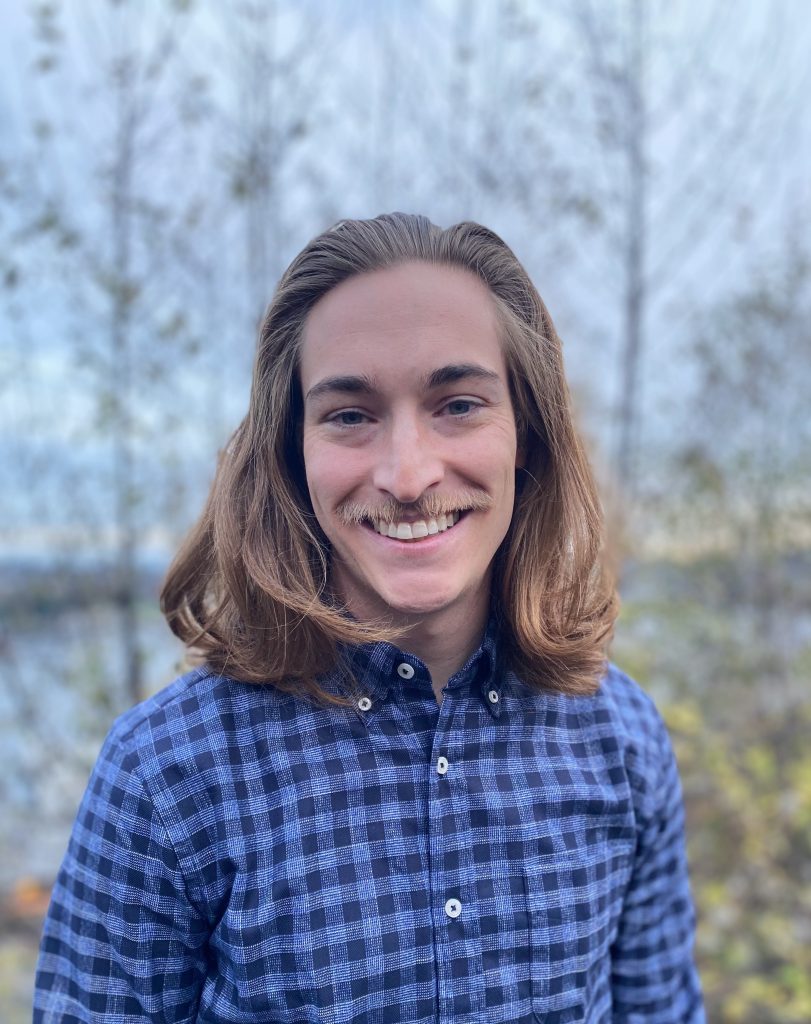 Matt Murphy, M.D.
Dr. Murphy grew up in Valdese, North Carolina. He went to the University of North Carolina at Chapel Hill for undergraduate studies, earning a degree in Biology. He proceeded north to the University of Virginia for Medical School training before coming out here to Seattle for neurology residency training at the University of Washington. His clinical interests include medical education with the ultimate goal of becoming a neuro-hospitalist. Outside of medicine, he enjoys drinking beer, drinking coffee, reading books, running, hiking, and backpacking. He also has an immortal dog and loving wife that he enjoys spending time with.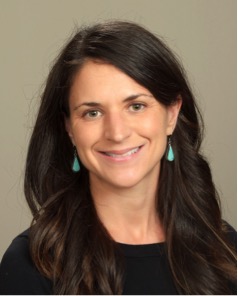 Amy Steinberg, M.D.
Amy is primarily from Colorado, though also spent formative years in New York and Florida. She received her undergraduate degree in English Literature with an emphasis on Creative Writing from Stanford University, before spending several years working in journalism, living abroad, and teaching 7th grade life sciences. She then received her medical degree from the University of California San Francisco (UCSF), where she developed an interest in rural access to neurologic care that culminated in a research year living and working on the Navajo Nation. Following medical school, she completed neurology residency at the University of Washington, where she also served as Chief Resident. Outside of medicine, she enjoys fiction, the Seattle live music scene, gardening, skiing, quality time with her Great Dane mix, Eddie.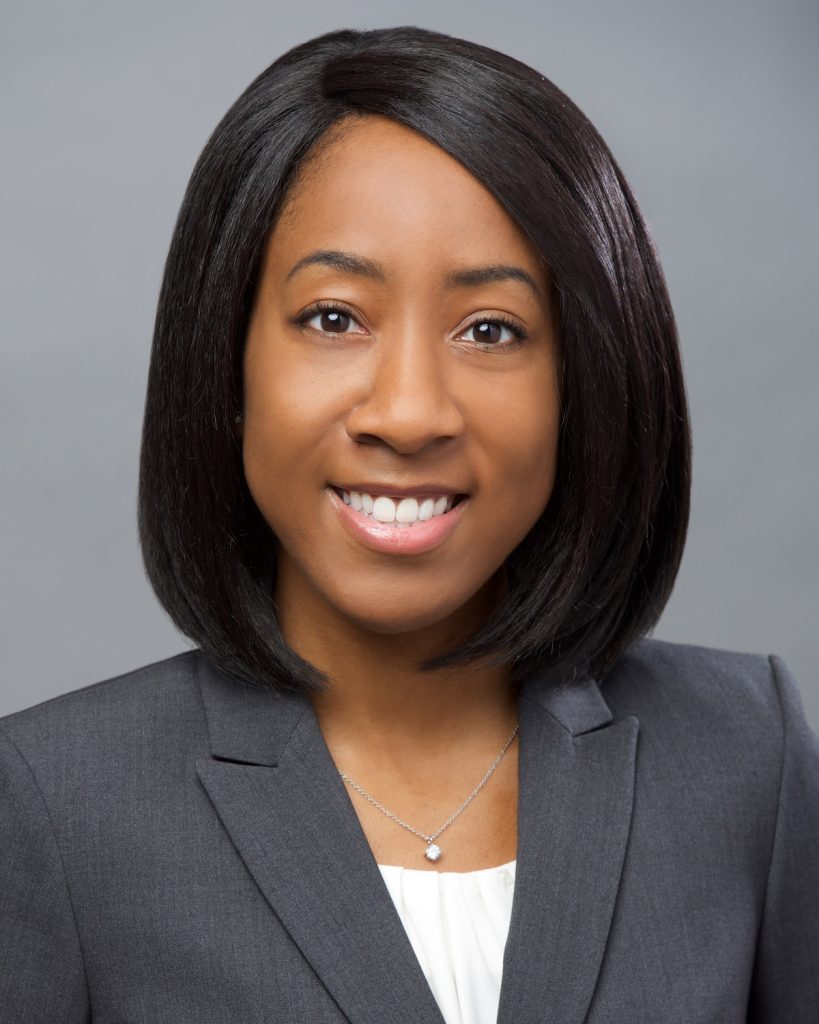 Hope Ukatu, M.D.
Hope is a Minnesota native who earned her bachelor's degree in biology with a concentration in neurobiology and behavior at Cornell University. She then spent a year teaching an academic support course at an all-boys' public charter high school in the south side of Chicago before returning home to the Twin Cities, where she completed both medical school and neurology residency at the University of Minnesota. Her clinical interests include global health, medical education, and novel interventions for acute ischemic stroke. Outside of medicine, she enjoys drawing, painting, baking, working out, and catching up on Nollywood movies on Netflix.
---
---
Fellowship Graduates and Post-Graduate Employment
Ryan Kiser, M.D. – Harborview Medical Center (Seattle)
Rachel Schutz, M.D. – Evergreen Heath Medical Center
Nandini Abburi, M.D. – Duke Raleigh Hospital
William Lou, M.D. – Swedish Medical Center (Seattle)
Markus Hannan, M.D. – UCHealth at Memorial Hospitals
Amita Singh, M.D. – University of Florida Health
Smita Holden, M.D. – Our Lady of Lourdes (Camden, NJ) and University of Pennsylvania hospitals (Philadelphia, PA)
Carson Van Sanford, M.D. – Providence Everett (Everett, WA)
Breana Taylor, M.D. – University of Washington
James Wang, M.D. – Swedish Medical Center (Seattle)
Steve O'Donnell, M.D. – Virginia Mason (Seattle)
Jenny Siv, M.D. – Providence Everett (Everett, WA)
Nick Freeburg, M.D. – Legacy Health (Portland, OR and Vancouver, WA)
Paul Johnson, M.D. – University of Colorado
---
Why UW Vascular Neurology?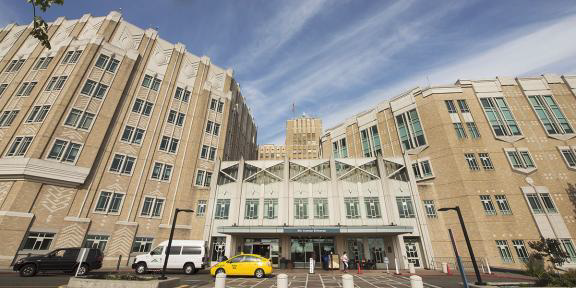 We have a unique geographic location – as the only academic medical center in the Seattle metropolitan area and because we draw patients from a broader region, including Alaska, our patient population is rich and offers a wealth of learning.
---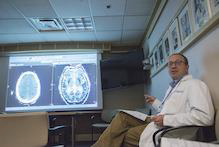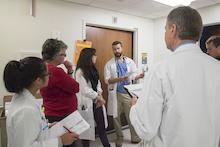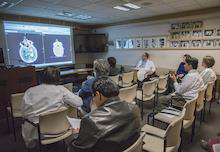 Our faculty are smart, accessible, and remarkably approachable. Anyone at almost any time is happy to sit down and discuss a patient issue or personal concern.
---

Seattle is a phenomenal place to live! Not only do we have a thriving city with great food and cultural activities, but we have easy access to water and mountains as well. Where else can you see sea lions and a volcano (Mt. Rainier) on your commute to work each day?