Department of Neurology
Departmental Leadership
The Department of Neurology is guided by the Senior Leadership Council, comprised of the Chair and the department's five Vice Chairs. Together this experienced and dynamic group both forms strategy to keep UW Medicine on the cutting edge of neuroscience. Get to know our Chair and Vice Chairs below:
Thabele M. Leslie-Mazwi, MD
Chair of Neurology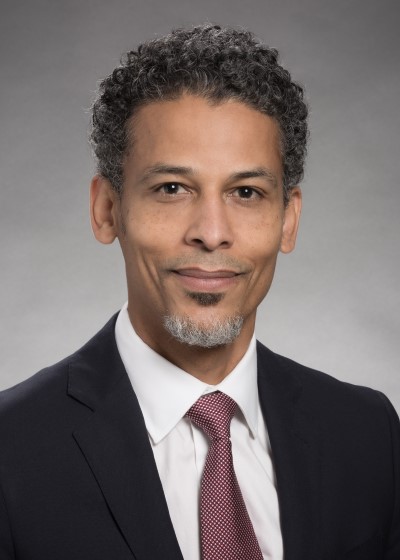 Professor of Neurology
MD, University of Zimbabwe
Neurology residency, Mayo Clinic, Florida
Neurologic Critical Care Fellowship, Massachusetts General Hospital/Brigham and Women's Hospital, Massachusetts
Interventional Neurology/Endovascular Neurosurgery fellowship, Massachusetts General Hospital, Massachusetts
I serve as Chair of the Department of Neurology here at the University of Washington. After medical school training at the University of Zimbabwe in southern Africa I completed a Neurology residency at the Mayo Clinic in Florida. I then moved to Boston for a Neurocritical Care fellowship, followed by a second fellowship in Interventional Neurology/Endovascular Neurosurgery. At Massachusetts General Hospital I was a member of the faculty of the departments of Neurology and Neurosurgery, working predominantly in the multi-specialty Neuroendovascular group. I left Boston to assume the Warren and Jermaine Magnuson Endowed Chair in Medicine for Neurosciences at the University of Washington. My clinical practice is in the Neurocritical Care unit, caring for patients with severe neurological disease.
Beyond my clinical duties I have appointments on various national committees, serve on the editorial board of several major cerebrovascular and specialty journals and have multiple roles in the key societies in the field. While my clinical research has a broad focus, it centers predominantly on acute endovascular stroke therapies. I am deeply passionate about improving care delivery across the spectrum of neurological disease.
---
Suman Jayadev, MD
Vice Chair of Research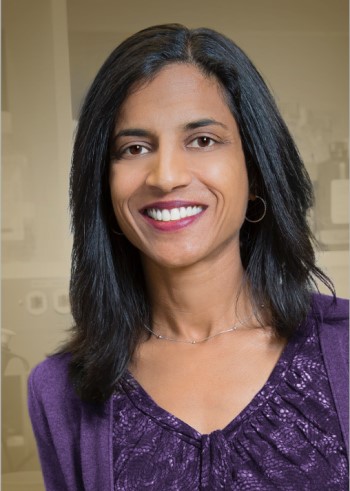 Associate Professor in Neurology, Division of Neurogenetics.
Director, UW Huntington Disease Society of America Center of Excellence
Associate Director and Clinical Core Leader, UW Alzheimer Disease Research Center
BA in Molecular Cell Biology, University of California, Berkeley, California
MD, New York Medical College, New York
Neurology residency, University of Washington, Washington
Research fellowship in Neurogenetics and Neuroinflammation, University of Washington, Washington
My clinical focus is on inherited neurological disease. I maintain an Adult Neurogenetics clinic that provides comprehensive genetics services to a range of patients with unique disorders. Additionally, I follow patients with inherited neurodegenerative or neuromuscular diseases at the UW Memory Brain and Wellness Clinic and Muscular Dystrophy Association Clinic respectively. My work directing the UW Huntington Disease Society of America Center of Excellence, and the shared leadership of the UW Alzheimer Disease Research Center has lead to growth of both clinical and research domains in these areas. My research is currently NIH funded, with strong cross-departmental collaborations. Research interests include the impact of genetic risk variants on immune cell function and the immune mediated mechanisms of neurodegenerative disease.
---
James Owens, MD, PhD
Vice Chair for Education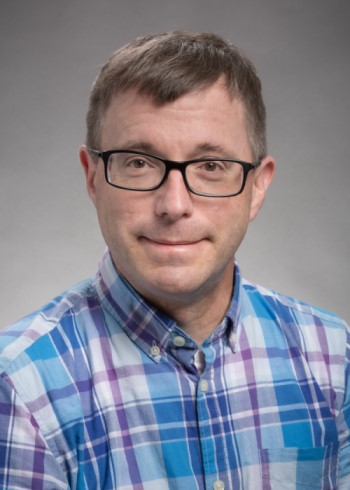 Associate Professor of Neurology
Clinical Associate Professor of Pediatrics
MD and PhD (Physiology and Biophysics), University of Washington, Washington
Child neurology residency, Baylor College of Medicine, Texas
Clinical neurophysiology fellowship and post-doctoral fellowship, Baylor College of Medicine, Texas
Following the completion of my training at Baylor I received a K08 award and joined the Baylor faculty. Soon afterwards I became the neurology clerkship director and thus began my second sailing: from a clinician-researcher to a clinician educator. My wife and I moved home to Seattle in 2013 after the birth of our first child and I was delighted to become the child neurology residency program director about a year after that. It's good to be home! My clinical focus is pediatric medically refractory epilepsy with a particular interest in neurostimulation including VNS, RNS, and DBS. As an educator, I serve with several national education initiatives, including chairing the UCNS Accreditation committee and organizing CME questions for Continuum. I love teaching and thinking about pedagogical methodology and enjoy designing methods of evaluation and feedback.
---
Jana Pettit
Vice Chair of Finance and Administration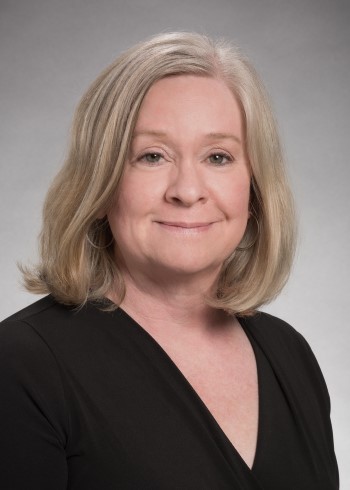 Urban Studies and Planning major with minors in Music and Biology, UC San Diego, California
MBA, UC Irvine, California
Upon graduation, I was accepted into a highly competitive management development program at Family Health Plan (one of the first managed care organizations). I continued working in managed care, building provider networks across Southern California until our family relocated to Seattle. I started working at UW Medicine in 2008 in the Dean's office of Departmental Business Planning. I was hired as the Director for the Department of Neurological Surgery in 2010 and merged the administrative elements with the Department of Neurology in 2015. We have operated jointly since, with further cohesion through the UW Neuroscience institute. I am passionate about connecting people and ideas, especially when it leads to a high level of execution on strategic initiatives. I am grateful to work with so many smart and caring people across the neurosciences.
---
Nicholas P. Poolos, MD, PhD
Vice Chair of Clinical Affairs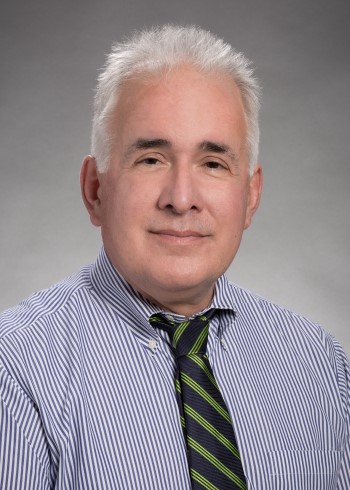 Professor of Neurology
Director, UW Regional Epilepsy Center
MD, Stanford University, California
PhD in Neuroscience, Stanford University, California
Neurology residency, Harvard Longwood Program, Massachusetts
Postdoctoral fellowship, Baylor College of Medicine, Texas
My clinical work and research interests all center around improving the treatment of people with epilepsy. As Director of the UW Regional Epilepsy Center, I am committed to constantly improving the care of our patients, especially those with medically refractory epilepsy who may benefit from neurosurgical procedures. My research laboratory (https://depts.washington.edu/nplab/Home.html) is seeking a better understanding of the molecular causes of epilepsy after a brain injury, and how to leverage these findings towards better diagnosis and novel treatments.
---
Nathaniel F. Watson, MD, MSc
Vice Chair of Faculty Affairs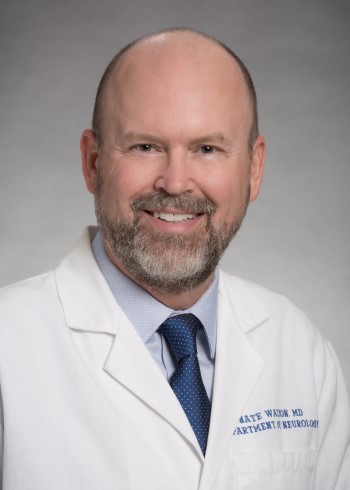 Professor of Neurology
Co-director of the Sleep Center
Director of the Harborview Medical Center Sleep Clinic
Former President of the American Academy of Sleep Medicine and the American Board of Sleep Medicine
MD, University of North Carolina Chapel Hill, North Carolina
MS in genetic epidemiology, University of Washington, Washington
Neurology residency, University of Washington, Washington
Clinical neurophysiology fellowship, University of Washington, Washington
Postgraduate studies, NIH, Washington D.C., and the University of Colorado, Colorado
Over the course of my career I have held multiple research grants to study sleep disturbances and published extensively for medical and lay audiences. I have led the development of guideline and consensus documents regarding monitoring and managing sleep disturbances. My research has investigated genetic aspects of sleep duration and metabolic disease, mental health, and inflammation. My current investigations include the relationship between sleep-disordered breathing and cancer risk, the impact of artificial intelligence and consumer sleep technology on human sleep and sleep medicine, and increasing access to sleep care for Native American populations. I am a passionate advocate for sleep health, with efforts focused on promoting healthy school start times, abolishment of daylight saving time, and transportation safety. My sleep advocacy and media work has touched millions of lives.