Department of Neurology
Letter from the Pediatric Neurology Division Chief
Welcome,
I am delighted you are considering training in Pediatric Neurology at the University of Washington. The Pediatric Neurology Division, based at Seattle Children's Hospital, is part of the University of Washington Department of Neurology which consists of over 100 physicians and scientists. 
Our program offers a highly supportive training environment, experience working with a large and diverse patient population and opportunities to participate in cutting-edge clinical, translational, or basic research in pediatric neurology.  As a future pediatric neurologist, you will work with a highly collaborative group of faculty mentors who are committed to helping you discover the career path best suited to your individual interests and goals.  You will have opportunities to see a broad variety of patients and to learn from faculty with specialized areas of clinical and research interest.
This is an exciting time to enter the field of pediatric neurology and we are committed to providing you the mentoring and opportunities you need to succeed in any career path in pediatric neurology clinical practice or research.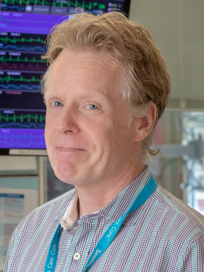 Mark S. Wainwright, M.D., Ph.D.
Pediatric Neurology Division Chief
Herman and Faye Sarkowksy Endowed Chair in Child Neurology,
Professor of Neurology and Pediatrics,
University of Washington
mark.wainwright@seattlechildrens.org