Department of Neurology
May 19, 2023
An Innovative Approach to Dementia and Memory Care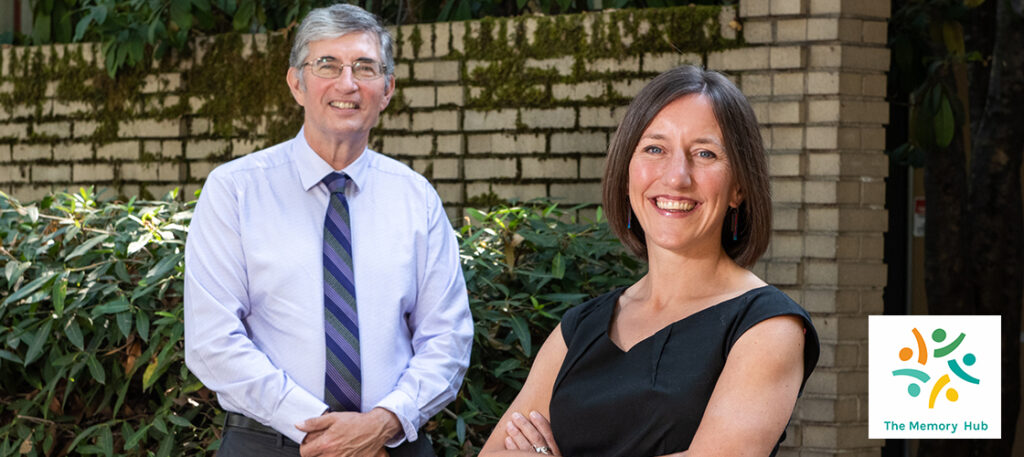 Alzheimer's disease can be a devastating diagnosis. This progressive neurodegenerative condition affects a person's cognitive abilities, memories and independence in the later stages. In the United States, approximately 6.7 million people are currently affected, and the Alzheimer's Association expects that number to nearly double to 12.7 million by 2050.
But patients who receive an Alzheimer's diagnosis don't need to resign themselves to an inevitable mental decline. New clinical and research advances can change how people live and function with this condition. And UW Medicine is at the forefront of Alzheimer's and dementia care through the Memory and Brain Wellness Center at Harborview Medical Center.
"We are dedicated to bringing together the clinical research and comprehensive clinical activity to improve memory loss," says Thomas Grabowski, MD, neurologist and Memory and Brain Wellness Center medical director. "We work hard to combat the stigma of this disease. And we work hard to give people a reason to seek early and accurate diagnosis rather than choosing not to think about it."
A nationally unique program
The center includes a highly interdisciplinary program that combines the expertise of neurologists, psychiatrists, geriatricians, neuropsychologists and social workers. Together, they provide evaluation and care to people who have experienced memory or cognitive difficulties for at least six months with no prior explanation.
This forward-thinking team takes a two-pronged approach to memory care, Grabowski says. First, they concentrate on strengthening those capabilities patients still have. Second, they foster a dementia-friendly community designed to help patients live well and to their full potential.
To fulfill these two goals, the team created the Memory Hub.
A vibrant, engaging space
Located on the Frye Art Museum campus, the Memory Hub is a philanthropically funded dementia-specific community center that supports individuals with memory loss and their loved ones.
"The Memory Hub grew out of our efforts to build a family and community education program into the Memory and Brain Wellness Center," Grabowski says. "We aligned with the Frye Art Museum, which had several ongoing arts engagement programs for adults with dementia. We brought together five mission-aligned nonprofits to develop support programming and provide a positive therapeutic program for people with mild memory loss."
The Memory Hub is an inviting space with classrooms, a lecture hall and a resource library. And its sky-lit atrium is decorated with artwork produced by people with memory loss. Maude's Garden, named in memory of a community member, offers dementia-friendly landscaping with well-defined pathways. Visitors can also stop in to explore the garden and socialize in a relaxing environment.
Caregivers can also find support and a community of their own through the Memory Hub. They can explore Maude's Garden with their loved ones during the Garden Discovery program and learn about its therapeutic benefits. They can also meet with Alzheimer's Association social workers for education about how to best care for their loved one.
Programs for better well-being
In addition to creating a welcoming, memory-friendly community, the center also operates several programs to enhance patient experiences, improve clinical care and advance potential treatment options, Grabowski says.
Some of these programs include:
Memory Loss: A Guide to Next Steps: During this 90-minute program, newly diagnosed patients and their families talk with dementia experts and peer mentors about strategies to live well with cognitive decline. They also receive a resource handbook called Living with Memory Loss.
ADAPT: Patients referred from the Memory and Brain Wellness Center clinic can enroll in a two-week mind-and-body wellness program that strengthens their capabilities unaffected by dementia. With a partner — typically a friend or loved one — they commit to 24 hours of program participation. In those sessions, patients learn strategies to manage anxiety and master memory aids.
Project ECHO® Dementia: This online learning model for clinicians gives front-line dementia providers in Washington state an opportunity to consult with and learn from an interdisciplinary panel of experts. These virtual conferences include topic-specific presentations, such as speech and language, seizure, disease-modifying medications and case-based learning.
Alzheimer's Disease Research Center: Through this federally funded center, all patients with a dementia diagnosis can participate in either clinical trials or other observational efforts. The center also maintains brain tissue, blood and spinal fluid samples researchers can use in investigations throughout UW Medicine.
Benefits
Overall, Grabowski says, the center's biggest effect has been on how patients perceive their future lives after receiving a dementia diagnosis.
"We're giving people tools to lean into mild cognitive impairment, mild or mid-stage Alzheimer's or early dementia," Grabowski says. "When you hear that confirmed diagnosis, it's often a life-changing moment. Our work empowers people as they move forward and live with this condition."
In essence, he says, patients feel like they have the support they need to continue living a healthy, productive life. They are less likely to embrace the narrative of loss traditionally surrounding dementia. By continuing to foster a sense of well-being and hope, the Memory and Brain Wellness Center and the Memory Hub will remain vital parts of memory care.
"As we move into an era with more therapeutic options for Alzheimer's disease, the need for a place like the Memory Hub is only going to increase," he says. "If we're successful in delaying Alzheimer's and slowing the process down before people develop severe symptoms, people will spend more time only mildly impaired. That means we won't have to deal with more advanced dementia as much — and that's a good thing."