Department of Neurology
Letter From the Chair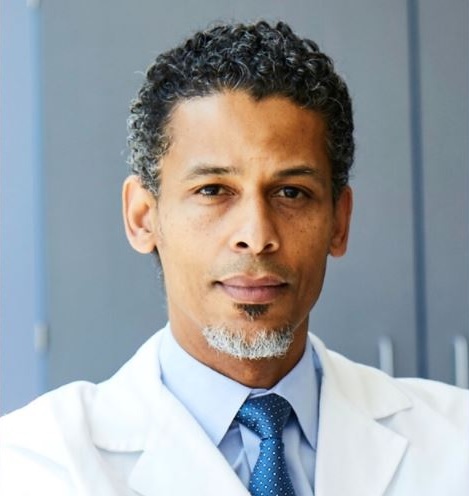 It is a pleasure to welcome you to the Department of Neurology at the University of Washington in Seattle, Washington. The Department has been a center of clinical and academic excellence since it formed in 1995. Our mission has three parts: providing care to patients with neurological diseases, advancing knowledge through research in both clinical and basic neurosciences, and training the next generation of neurologists and neuroscientists.
The Department of Neurology at the University of Washington is proud of its tradition as a leading academic center dedicated to excellence in patient care, education and research. We offer comprehensive consultation, evaluation and treatment services for adults and children with neurological disorders. Our unified and dynamic hospital system is situated in the heart of Seattle. Clinical facilities include the University of Washington Medical Center, Harborview Medical Center, Northwest Hospital, VA Puget Sound Health Care System and Seattle Children's Hospital. Every aspect of general and subspecialty neurological care is offered, by a faculty replete with world renowned experts.
A further important element of our work here is provision of care to WWAMI, a five-state region comprising Washington, Wyoming, Alaska, Montana and Idaho that encompasses 27% of the total US landmass. Expanded telehealth, strong support for care in local communities, facilitated transfers when necessary and innovative outreach all enable our world class neurological services to reach this vast territory.
Through our focus on research, we continue to gain insights into the functions of the human nervous system in health and disease. Multiple clinical trials provide patients and their families with unique opportunities for treatment today and thoughtfully advance our care of neurological disorders for the patients of tomorrow. Our basic science researchers explore disease mechanisms and identify novel therapeutic targets, collaborating across our extensive research infrastructure.
The Neurology Residency and Fellowship training programs represent a significant portion of the Department's efforts, training the future generation of pediatric and adult neurology residents. This exceptional educational experience is detailed here.
Our most important departmental asset is our people. Like all successful institutions their commitment, professionalism and effort lie at the core of all our endeavors. It is my great privilege to lead such an outstanding group. Whether you are a patient, a provider, an applicant or simply curious about our work, we welcome you and encourage you to explore further.
Sincerely,
Thabele (Bay) Leslie-Mazwi, MD
Professor and Chair, Department of Neurology
Warren and Jermaine Magnuson Endowed Chair in Medicine for Neurosciences
Co-Director, Neurosciences Institute
UW Medicine | University of Washington
---
Slide Anything shortcode error: A valid ID has not been provided
---