Department of Neurology
Gallery
---
May 29, 2022
UW Neurology's Jeffrey Chamberlain, PhD, outlined the 4 different types of gene therapy for treating Duchenne muscular dystrophy (DMD) at the Gene Therapy and Gene Editing Symposium which took place on the second day of the CureDuchenne 2022 FUTURES National Conference. Dr. Chamberlain is a professor at the University of Washington School of Medicine and director of the…
---
October 4, 2021
---
June 1, 2021
Congratulations to John Oakley, MD, Phd, Michael Persenaire, MD, Juliane Gust, MD, PhD and Thomas Grabowski, MD for receiving the Garvey Institute for Brain Health Solutions Innovation Grant.
---
January 28, 2021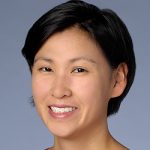 Marie Davis, MD, Ph.D, was awarded an NIH R01 grant for her research on investigation the role of lipid metabolism in protein aggregation and neurodegenerative disease progression.
---
January 6, 2021
Dr. A. Lin
---
September 1, 2020
Seattle Met and Seattle Magazine recently announced their top doctors of 2020, a list of trusted providers in the Puget Sound region. Congratulations to our Neurologists who made this year's list!
---
July 2, 2020
July 9th – Dr. Grabowski. July 23rd – Dr. Spudich. Aug 13th – Dr. Videnovic
---